Have you noticed parents and other adults with children out and about carrying a variety of colourful and printed baby carriers? If so, you've also seen several styles, including wraps and carriers resembling backpacks. So what's going on? People claim that carrying your kid may benefit their mood and overall health. Additionally, as you learn to navigate the world with a child in tow in the fourth trimester and beyond, baby-wearing may make life much more straightforward. In truth, various societies have used infant-wearing practices for hundreds or even thousands of years. And it doesn't have to hurt your back if you have a carrier that fits you appropriately.
WHAT ADVANTAGES DOES CARRYING A BABY OFFER?
Reduces Crying
Parenting is challenging in many ways, but one of the more difficult aspects is learning how to stop a sobbing infant. While carrying a baby won't stop all of a baby's weeping, some believe it may assist in lessening whining and wailing. Additionally, it has been seen that holding infants for three hours each day can cut down on nighttime screaming and fussing. Infant wearing could be worth a go if you're seeking strategies to stop your newborn baby from crying. It could help the infant in many ways.
Improves Health
According to a growing body of research, skin-to-skin contact is beneficial for infants, especially preterm infants (babies delivered before 37 weeks). The wearing technique known as kangaroo care may provide similar advantages to premature infants. According to studies, keeping the baby near when they are in the neonatal intensive care unit may assist in regulating their respiration, temperature, and heartbeat. This is especially true when using a skin-to-skin carrier.
Supports Breastfeeding
It is feasible to nurse when your baby is in a carrier if you're a nursing mom and you practice baby-wearing. This can make it simpler to practice demand feeding or to feed the baby while on the road. Breast milk production can be improved or maintained with regular nursing.
Improves Communication
It can be challenging to communicate with a tiny, pre-verbal infant at times, let's face it. The good news is that simply holding a newborn can deepen their attachment to their caregiver. This relationship may be supported via baby-wearing. It could also make it simpler for you to start confidently interpreting your baby's signs. For instance, you may notice particular motions or noises that enable you to determine whether the baby is hungry, weary, or needs a diaper change. Anyone else who carries a baby can benefit from this connection as well.
Simplifies Daily Existence
When a baby merely wants to be carried, wearing them may have an additional advantage. It has no hands! It may be simpler to carry out everyday duties with both arms and hands-free if you use a baby carrier. You can fold clothes, read a book to an older sibling, or stroll across the city. The options are practically limitless. Consider postponing skating or deep frying until after you remove the baby.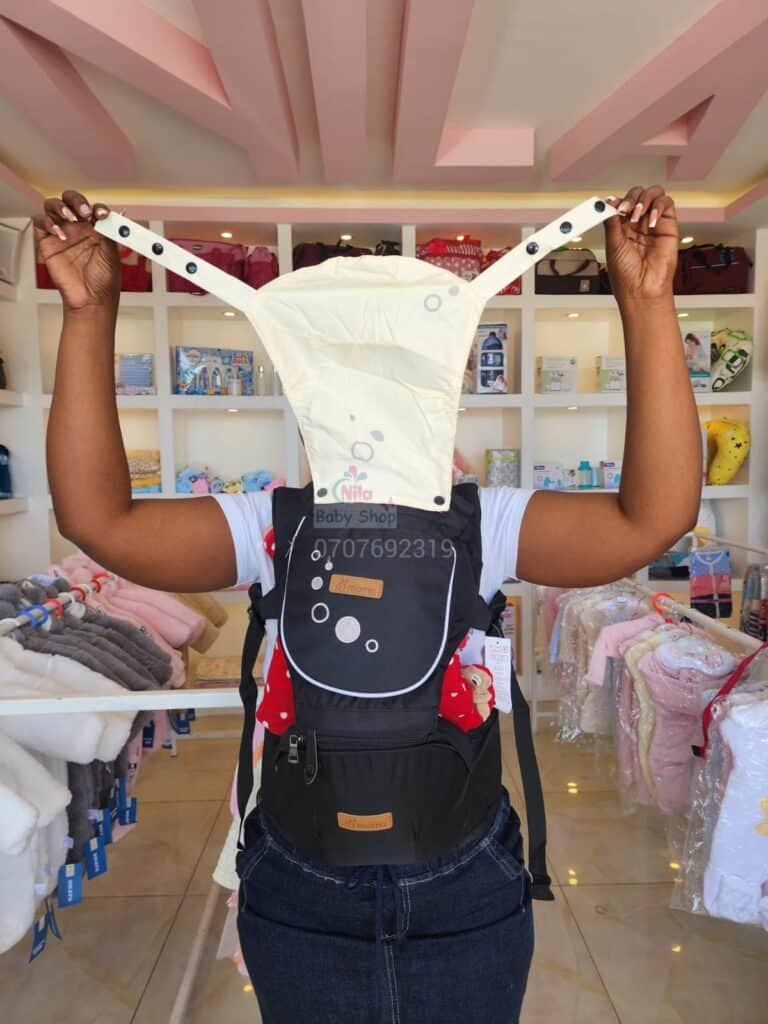 BABY CARRYING TIPS
Baby should be worn in a carrier that is upright and snug enough to hold them up against the person carrying them securely. This lessens the chance of slips and falls.
In Constant View – You should be able to see the baby's face to keep an eye on their respiration. If you can see your infant, you can also better monitor their mood.
A Kissable Distance – Can you kiss your baby's head on top with your head lowered? If not, you should adjust their posture in the carrier, so they are high enough to kiss comfortably.
Maintain Chin Off Chest – Make sure your infant has space beneath their chin about two fingers wide by looking at them. It is less probable that their chin will drop if they stand up straight, with their backs bent and their legs crouching.
Back Support – Although you want to keep your infant safe, try not to overtighten the carrier on their back. Your carrier should be snug enough to prevent a space between your kid and your body and loose enough to let you slip your hand inside.
HOW TO WEAR A BABY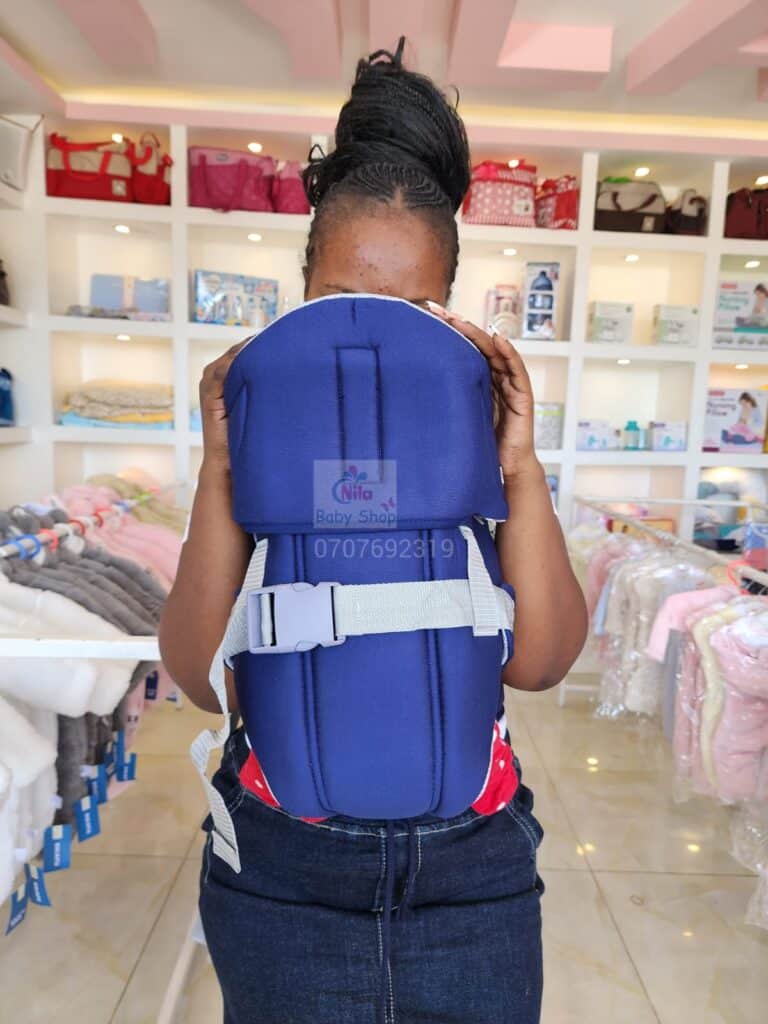 For Infants
If no medical issues exist and the newborn weighs at least 8 pounds, they can be worn immediately away. For this time, a flexible wrap could be more comfortable. Think about utilizing a newborn insert for the ideal fit while using a soft structured carrier. Until your child is four months old, ensure you can see their face when holding them.
For Traveling The Globe
The baby may desire to turn around and face the world as they grow more conscious of their surroundings. Use a stretchy or woven wrap by tying a front-carry grip with it. Additionally, you can use soft structured carriers created expressly for a front-carrying chance.
About When They're A Little Older
Additionally, older infants and toddlers could be prepared to ride on your back. Put your baby on your hip with their legs on each side of your abdomen and clip on your soft structured carrier. Holding the straps firmly and guiding the baby with your other hand, slowly turn the carrier to your back. After that, clip the straps into place and adjust them to your comfort.
How should I dress my twins' babies? You may put them on as well! Buying two soft structured carriers and carrying one kid on the front and one on the back is one of the more accessible methods. Young newborns might not benefit from this.
While your attention should be on your child, ensure the carrier is cosy. When worn for extended periods, improperly positioned pages can cause back pain, stiffness, or damage in other body regions.
In conclusion, Babywearing is much more than a trend or accessory for fashion. Holding your infant and freeing up your hands to complete tasks can help you keep your child near.
Our main objective is to provide the finest products at the lowest possible prices while providing an exceptional online shopping experience, home delivery, and prompt customer service. Our goal is to replicate the experience of shopping in a physical store on the internet without the hassle of driving around town looking for a shop and then a spot to park the car.