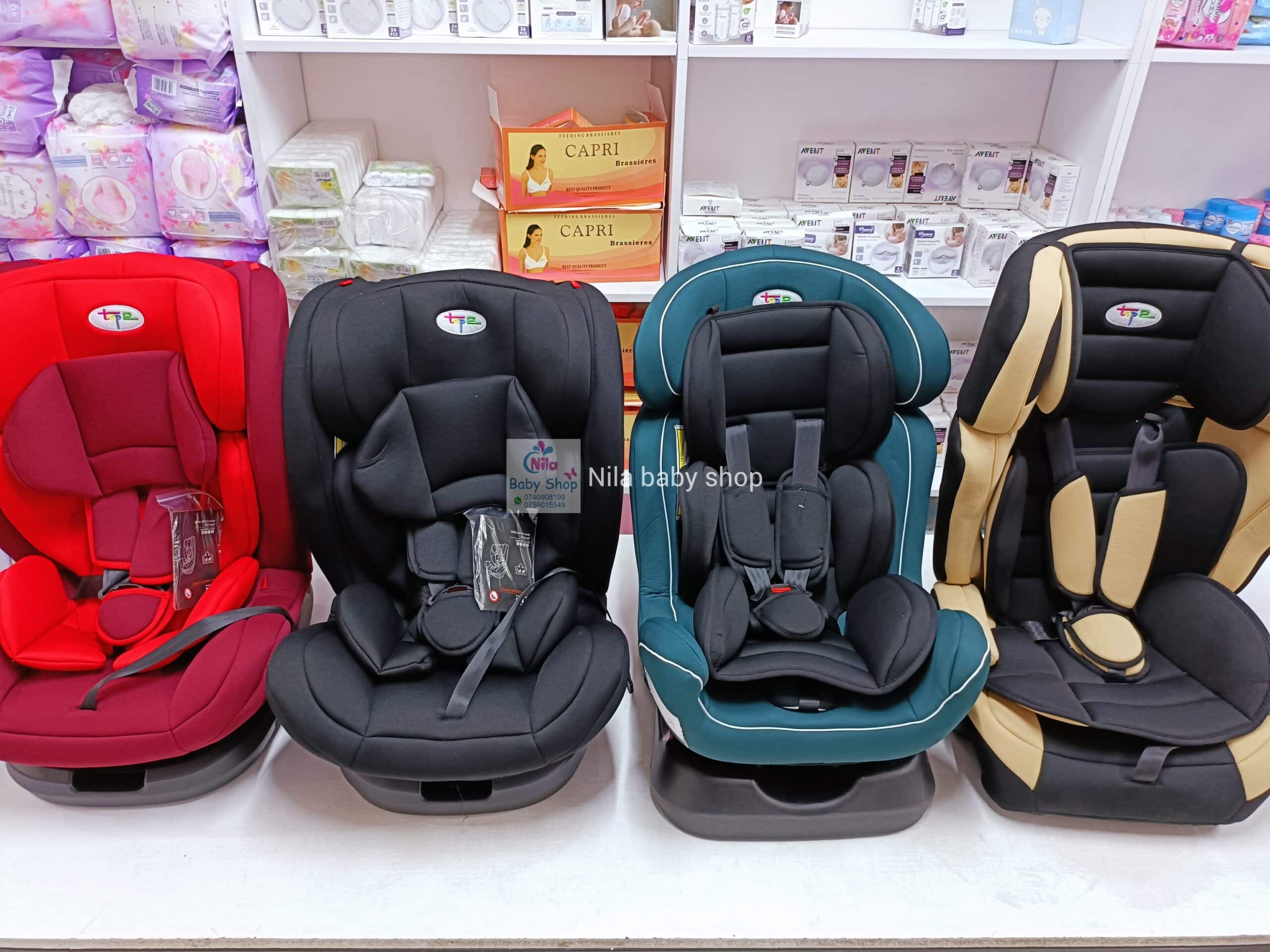 Car seats are a must-have infant gear, but with so many personal considerations impacting your selection, picking one may be difficult. Some of the reasons you'll need a car seat include:
Perhaps you're a new parent who's just getting started.
Your child's existing seat is too small for them.
You've been in a vehicle accident. (Even if the child was not in the car at the time of the accident, the car seats must be changed immediately.)
Infant Car Seat
These are chairs for children under the age of one. They are best used from birth through the first year of life and are positioned in a rear-facing posture. A five-point strap method will be used in infant car seats, which means the belts will be fastened to the center in at least five locations and will feature a chest and lap clip to hold the kid to the seat. They are made up of two separate parts: the middle and the bottom. The bottom is a semi-permanent structure that is fitted in your automobile. After each journey, the seat may be detached to carry the child without having to remove them from the car seat. These car seats bases are designed to attach to the rear seat of your car using either a two-latch mechanism or the seat belt to keep the floor in place. The youngster may then be firmly secured to the automobile by clicking the seat section onto the base. The front of most infant seats will include a strap and release mechanism to adjust the straps for a great fit.
3 in 1 Car Seats/Convertible Car Seats
These seats are suitable for use from birth until your kid reaches the maximum mass restriction for a baby seat, whichever comes first. These seats may be used as either rear-facing or forward-facing car seats. You'll attach the convertible car seat to the seat of your automobile with the seat belt or a two-latch method. These seats will be equipped with a five-point harness system, which means the straps will be linked to the seat's base in at least five locations. You'd install it based on your child's weight and height requirements. A convertible car seat may be used for children weighing 5 pounds to 65 pounds depending on your type. Before each journey, you should secure the kid in the seat with a chest and lap clip and adjust it to keep the youngster in the proper posture. The straps are generally adjusted via a strap and button release at the front of the seat. While these seats will accommodate newborns weighing as low as five pounds, an infant with this bit of head and body control may not be able to sit effectively in these car seats until they are at least four months old. It's crucial to remember that even if your child meets the weight requirements for the seat, they might not be able to use it because of their lack of stability.
On the other hand, as your child develops, they may outgrow the car seat's height before reaching the weight restriction. Your child's head should be at least one inch below the top of the car seat as a general guideline. This serves as a headrest for them and protects their heads in the event of a collision. Purchasing a convertible car seat avoids the need to upgrade from an infant to a combo seat. Still, it can be more difficult during the infant period because the baby must be taken from the center after each journey. They may also be challenging to travel with due to their size.
All-In-One car Seats
All-in-ones are designed to support babies appropriately while also having a more significant height and weight restriction for older kids. This seat may be used as an infant car seat, a toddler car seat, or a strapped booster seat. They were designed to meet all of your child's needs in a car seat, and they might be an excellent alternative to buying just one seat. Remember that, despite their best efforts to meet a wide range of demands, they may not be the ideal match for your kid for the duration of their time in a car seat. These seats will have all of the advantages of a convertible car seat and booster seat, but they may not be able to accommodate newborns correctly, and the infant might outgrow the seat in later years.
Combination Car Seats
It's time to think about a booster seat if your child has surpassed their rear-facing car seat's upper height and weight restrictions. Boosters come in various types, including those with straps, backs, and merely a seat that raises the youngster. A combo car seat is a booster seat that also includes a harness. This combines the advantages of keeping your child in a saddle with the convenience of a convertible car seat. These seats (like any booster seat) will only be able to be used as a forward-facing car seat, and they will be significantly lighter than their convertible or all-in-one counterparts while travelling or relocating the headquarters between cars.
Booster Car Seats
When purchasing a booster seat without a seatbelt, you will have two options: one with back support and one without. If you pick a booster seat with back support, there will be a slot at shoulder height for the seatbelt to pass through, which will aid the child's positioning. The belt should be worn over the chest and across the thighs. Improper seat belt installation might result in a child's harm or death. Many backrest panels on booster seats may be removed as the kid develops. These seats are only to be used when your kid can sit appropriately with their legs in front of them, their back against the backrest, and the seat belt crosses their chest correctly, and they are only to be used after your child has outgrown the other forward-facing car seats.
When buying a car seat, there are a few things to consider.
Is your kid under the age of two?
An infant, convertible, or all-in-one car seat is required.
Is your youngster older than two?
A convertible, all-in-one, combo, or booster seat are all options.
Do you want to buy a car seat that will grow with your child?
From infancy until they transition to utilizing a seat belt, an all-in-one choice will grow with your child.
Will you require an airline-compliant car seat? Choose a car seat that says "FAA Approved" on the label.
Our main objective is to provide the finest products at the lowest possible prices while providing an exceptional online shopping experience, home delivery, and prompt customer service. Our goal is to replicate the experience of shopping in a physical store on the internet without the hassle of driving around town looking for a shop and then a spot to park the car.